Vodafone's Business Experience Center (Madrid)
---
---
The Business Experience Center
Its a space focused on the digital experience of companies, located Vodafone Spain offices in Madrid.
It is an avant-garde space where you can experience comprehensive high-tech exhibitions and live demonstrations that will detect strategic priorities for your business, experiencing a host of corporate advantages with which to get ahead of today's technology.
Vodafone Business Experience Center (BEC) is the point of meeting to understand and implement all the possibilities that Vodafone proposes to improve the technological life of companies.
ITSOFT is Best Partner of Vodafone Spain with whom it works in collaboration since 2003 to provide high value solutions to its customers.
You can learn more about this space here.
The need
There are daily visits at the BEC. The are different demo tracks depending on the visitor sector and interests. There was a need of having a tool to help the center facilitator to easily organize the information about demos, and have later this information fully accesible in mobility when needed.
The solution
Instead of having Everpaths only as a partner demo at the BEC, the Vodafone team decided to use it to manage the demos inventory, using this advanced tool for managing information about demos, products, sales documents, access and location of the demos inside the space.
Each demo was created as a digital content in the Everpaths platform and was placed in the BEC map.
BLE Beacons were installed along the space to support the indoor location and wayfinding requirements.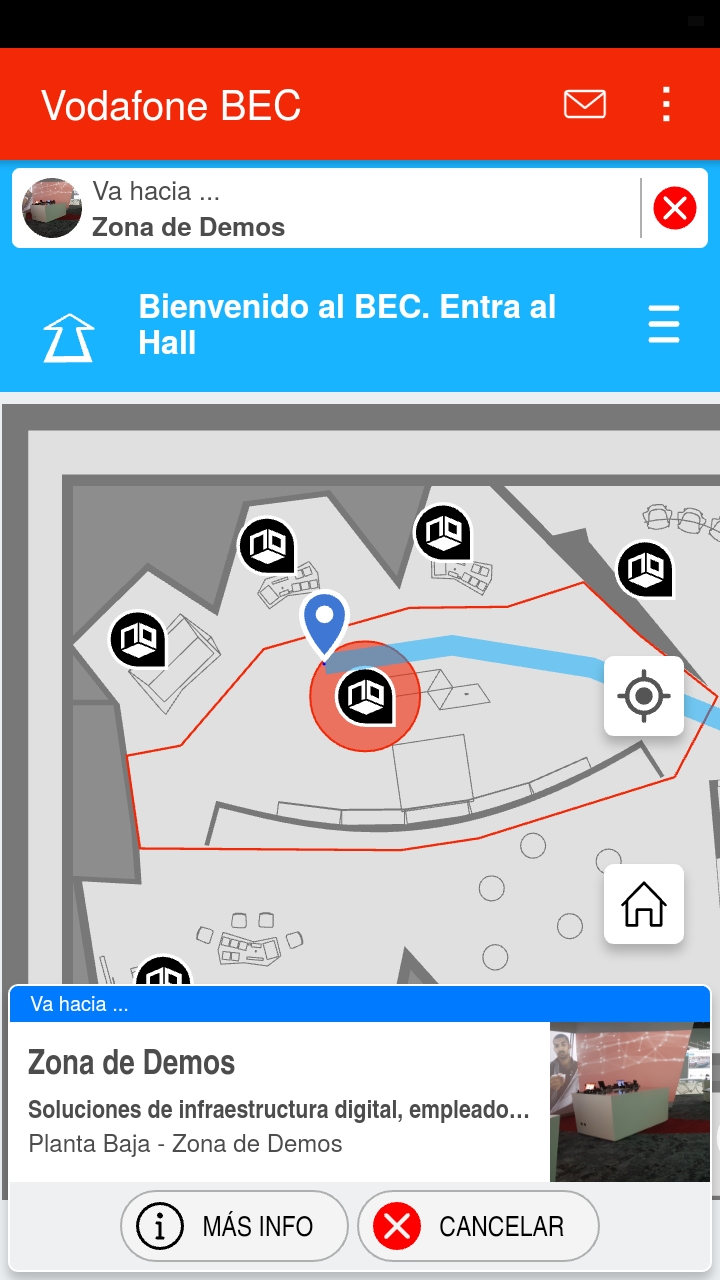 The results
The Everpaths solution is used to help organize the different demos for the visits this innovative space has every day.
The solution also helps visitors discover the benefits of indoor location and wayfinding applications, teach by example.